Caitlin's Hero - League of Love book 1
OUT NOW! Buy Now for 99c !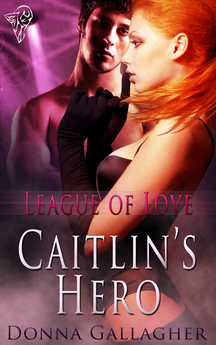 Click on the cover to purchase your copy!
20 year old Caitlin Walters' life had been uncomplicated, a young woman living a normal life. She attended university, socialised a little and had a good relationship with her mother and stepfather. When her parents are tragically killed in a car accident, Caitlin's life is forced to change as the once carefree girl takes on the role as guardian for her 10 year old step-brother Riley.
Her job singing at a local restaurant brings Caitlin some peace. On stage her life and its troubles are left behind, feeling comfortable and sensuous, she is like a siren calling out to lost souls. It's on one of these nights Caitlin attracts the attention of sexy, strong and totally commitment phobic Brodie James, the Australian rugby league captain, and their passion ignites.
But can Caitlin survive the public scrutiny that comes with falling in love with such a prominent public figure, and is Brodie ready to let go of the past and open his heart to a ready-made family?
---
Mandy's He-man - League of Love book 2
OUT NOW!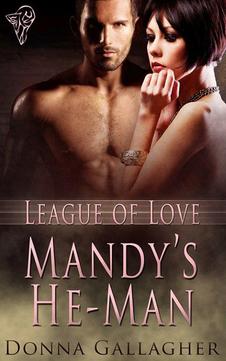 Click on the cover to purchase your copy!
Can this rugged mountain of a man really protect her, teach her to trust and love again? Or will the choices she's made in the past destroy her future?

Having managed to break free from an abusive relationship with a cruel and dominating ex-boyfriend, Australian artist Mandy Magenta—a.k.a. Amanda Smith—should be terrified when she first meets the enormous bulk that is Jonathon 'JT' Thomson. He is fierce. Not only is JT the biggest, most muscular man Mandy has ever set eyes on, but he makes a living playing the brutal sport of Rugby League.

So why, then, does Mandy's body go into lust overdrive at the mere sight of him? She doesn't feel a hint of alarm as the colours that exist in her mind—created and inspired by her own emotions and her artistic talents—explode with vibrant and passionate intensity. Could JT be the man to remind her that she is still a sensual, amorous woman, a woman deserving of love and tenderness—and can he protect her from the threats her ex has promised to deliver on?


---
Laura's Light - League of Love book 3
OUT NOW!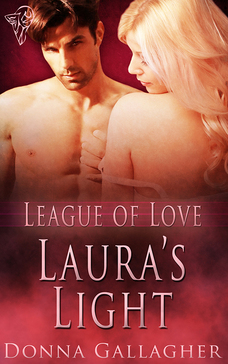 Click on the cover to purchase your copy!
Forty-two- year- old single mother Laura Harris devoted more than half her life to raising her son. She remembered the concept of having sex but it had been aeons since she's actually been a participant - especially with a real flesh-and-blood partner. But it's time to reclaim her life. Her son is a man now. And the rising star of the Jets rugby league team. Their future is brighter than ever and, for the first time, financially secure. But Laura is starting to think agreeing to have dinner with Trevor Hughes could be biting off more than she can chew. Not that she can't see herself taking a nice big chunk from the absolutely gorgeous thirty-four-year-old sports commentator's rump, he's one prime piece of masculinity! She just isn't sure how or when the whole sex thing will become an issue. She can't even get past the what-to-wear step. Let alone the when-to-take-it-off stage…

Trevor Hughes usually avoids the woman with substance - he has enough of his own demons to deal without trying to care for anyone else. But there's something about the upbeat, sexy, one-woman-dynamo Laura Harris. The woman is pure sunshine and happiness. And that's surprising when you look at what life has handed her. Nothing seemed to dampen Laura's spirits and she quickly becomes someone Trevor needs in his life…Until misunderstandings come between them. Can Trevor put things right?


---

Laura's Light has received a great review at Coffee Time Romance!
Click on the picture to read the review!

---
Pippa's Fantasy - League of Love book 4
OUT NOW!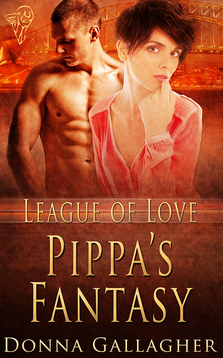 Click on the cover to purchase your copy!
He was her childhood crush, her fantasy man. Pippa had spent much of her teenage years surrounded by players from the Sydney Jets rugby league team, the fit and muscular bodies that made up the team her father coached an ever present part of her formative years.

But he was the only one of that group of high profiled men that had ever caught her interest. The moment Pippa had first set eyes on the handsome future star he had owned her heart. Mitchell-the rookie-Harris had sauntered into her life and nothing had ever been the same again.

The problem for Pippa becomes twofold, there is the moral dilemma that as she is signing on as physiotherapists for the Jets team in a few days she is fully aware of the 'No Fraternisation' rule but then there is the reality that her heartthrob of so many years and dreams has no clue who she is, has no recollection of her as the young girl he crushed years before by refusing her naive advances. This could be her only chance to finally get Rook out of her system once and for all.

What's a girl to do when her fantasy is within reach..?

---

Pippa's Fantasy has received a great review at Coffee Time Romance!
Click on the picture to read the review!
---
Emily's Cowboy - League Of Love book 5
OUT NOW!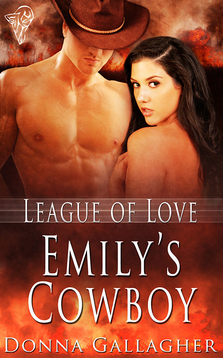 Click on the cover to puchase your copy!
It's such a cliché -- country boy moves to the big city to follow his dreams, leavinghis girl and everything he loves behind – but that's exactly what Gareth Andrews hasdone. Playing rugby league is Gareth's dream and he's signed with one of the best teams in the competition - The Sydney Jets. Of course that has meant a move to the big city and leaving Emily Mackenzie and everything he loves behind. Not that Gareth hasn't begged her to join him in the city he has, on bended knee -- but Emily needs to stay in Gunnedah and help her father on the family farm until her brother's stint in the armed forces is over. But Gareth knew it's more than that. Emily is hiding away, embarrassed by the scars that mar her body in a constant reminder of the bushfire that nearly took her life.

Can love give Emily the courage to face strangers again when her father is badly injured and Gareth shows up at the hospital to support her? Or will she let her fear and shame get the better of her and break her one true love's heart for a secondtime?
---

Click on the
Manic Readers
logo to read a review of Emily's Cowboy!
---
Sarah's Soldier - League Of Love book 6
OUT NOW!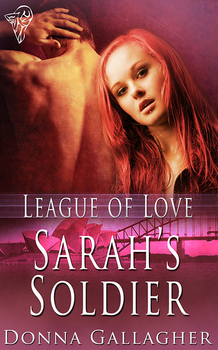 Click on the cover to purchase your copy!
When Sarah, digital and social media co-ordinator—or digi-chick, as she's been called—is asked to babysit the special guest at the Jets Rugby League Club's annual Anzac Day clash, she's hesitant. What will the returning war hero, wounded from battle, think when he lays eyes on her dyed, flaming red hair and her face full of metal piercings? More than likely, the rule-following, uniform-wearing conformist will take one look at her and double-time it away from her feral-looking behind.

But the sexual attraction that sizzles between Sarah and Dylan is evident from their first touch, and despite both having built walls around their hearts, as protection from childhood loss and pain, they are keen to take advantage of the sheet-scorching, orgasm-exploding sexual tension that is simmering between them.

Of course, falling in love was never part of the plan.

---
Cassie's Choice - League Of Love book 7
OUT NOW!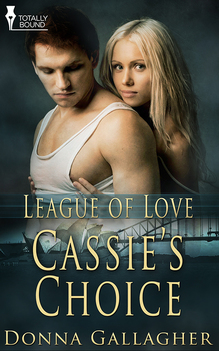 One night has haunted Cassie for over two years. After agreeing to something she didn't feel sure about, all for the sake of a man – or more correctly, her fear of losing him, she is still consumed with thoughts of her past.

Although a few years younger than her Riley Walters was all man, in and out of the bedroom. So much so that Cassie believed he would tire of her sexual inexperience quickly. For him she was just a bit of fun – he'd never said anything to her to make her doubt that assumption. The reason she'd put herself in such an uncomfortable situation in the first place – to keep him happy. Of course it didn't help. Riley disappeared from her life and never had anything to do with her again. Now he's back, part of her social circle, leaving Cassie to find a way to deal with the attraction she still feels for him even after two years of trying to convince herself otherwise.

Riley was horrified at how much rage he felt that night. Memories of a trauma from childhood quickly surfaced – He was terrified that he was becoming a monster, just like the man from his memory. Cassandra Davies filled his mind, his every thought, his obsession. Now he's been offered a position at the Jets Rugby League Club, an opportunity to work alongside the people he called family, something he'd always dreamed of – but how would he survive being around Cassie if he can't drag her into his arms and back to his bed and never let her leave.


---